Jumpsuits cover up way more of your body, and they're pants, which automatically makes them warmer than dresses. Jumpsuits are comfortable, they're unique, and they can be dressed up to make you look super fancy – and very chic.
The only issue with jumpsuits is that they aren't the easiest things to wear. Finding the perfect fit is hard enough, but then figuring out how to wear it? You just need some style tips to inspire you – I have faith in you! Swap out the same holiday dress everyone else will be wearing and go for a one-piece instead.
Here are 4 style tips on how to wear jumpsuits this winter.
1.Add a fitted blazer for a more professional look.

2..Jumpsuits can be casual too! A denim jacket and sneakers make this work for every day.

3.Give your jumpsuit some serious boho vibes with a long trench coat.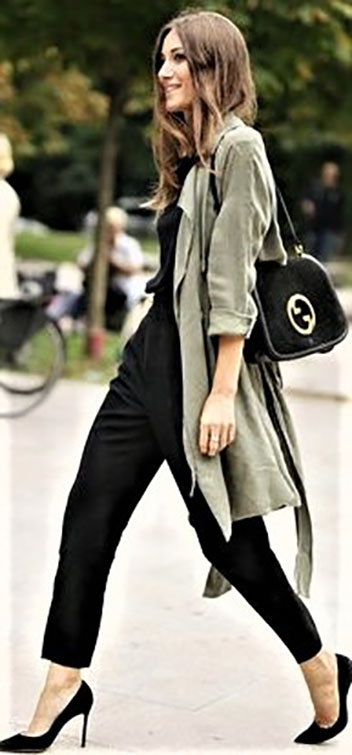 4.Add a wide statement belt to a solid-colored jumpsuit. It's easy and immediately makes it look more glam.